You May Already Have One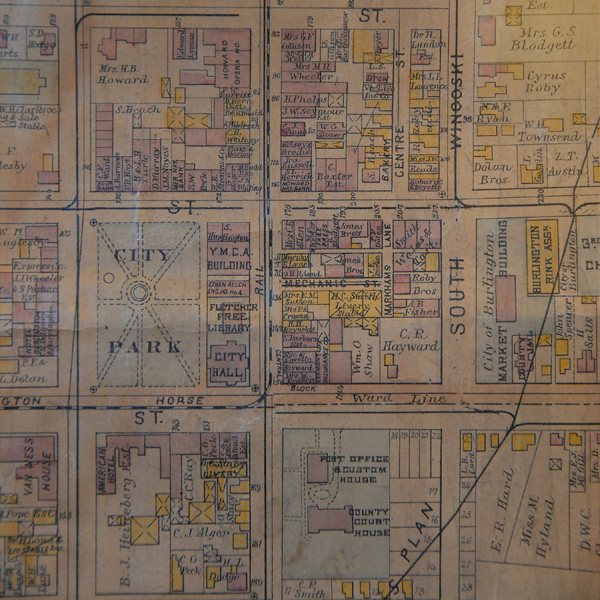 Vermont Act 250 is a statewide development law passed in 1970 to regulate and manage large developments within Vermont. It was passed to protect sensitive environmental areas and carries strict and evolving rules regarding size, scale, siting, emissions, stormwater runoff and wastewater processing.

Contrary to what some believe, Act 250 was not passed to prevent development in the State of Vermont. Meeting the Act's requirements and obtaining an Act 250 permit can be challenging.
Need Vermont Act 250 Permit Help?
Who Requires an Act 250 Permit?
An Act 250 permit is required for development in Vermont when any one of the following conditions are met:
New Construction: You will be constructing for commercial or industrial purpose on parcel of land greater than 10 acres. In towns with no zoning laws in effect, this is reduced to parcels 1 acre or larger. Construction for farming, forestry or logging is not subject to Act 250 requirements.
Substantial Improvements: Additions, extensions, renovations or changes in use to parcels or buildings that already have an Act 250 permit require an amendment and/or new permit. Again, farming, forestry and logging are exempt.
Construction of 10 or more units of housing/subdivision within a radius of 5 miles and within 5 years.
Creating 10 or more lots for housing within a radius of 5 miles and within 5 years.
What Is an Act 250 Permit Search?
Some Vermont developments built since 1970 have an Act 250 permit in place. Once a permit has been issued, it remains in effect for that parcel of land and is transferred with ownership of the land.

Developers should always conduct an Act 250 Permit search and review to see if a permit already exists. If an Act 250 permit is in place, an amendment to the permit may be required to allow new development to move forward, assuming the amendment is approved. Amendments can be minor or major depending on the existing permit and scale of new development

How Can I Get an Act 250 Permit?
Should you require a permit, you will want to follow these steps:
Find an experienced Act 250 Attorney. An experienced attorney can provide expert guidance on Act 250 requirements, which will save time and money in the planning stages by eliminating plans that will not be approved and flagging issues that will need to be resolved.
Hire a professional engineer. You will need to submit detailed plans that show proposed structures, including buildings, paved surfaces and landscaping. Utilities, drains and water runoff will need to be detailed. Act 250 requires compliance with 25 subparts to obtain a permit.
Submit the application and supporting materials to a District Coordinator. Vermont has 9 separate District Commissions, one for each of its Environmental Districts. Each District Commission has 1 or 2 District Coordinators who review project plans and determine compliance.
Prepare for a public hearing. Act 250 allows impacted neighbors to participate in a hearing on proposed developments. Individuals must be able to prove an environmental or personal impact from a proposed project to participate. Statements from public hearings will be taken into account to determine whether a permit will be issued.
Don't rule out an appeal. If an Act 250 permit is issued, impacted neighbors may file an appeal with the Vermont Superior Court – Environmental Division.

Choosing an experienced Act 250 Permit attorney is a critical first step for any Vermont development. The right attorney will save time and money by keeping initial project plans compliant with Act 250 requirements and help to move the process through public hearings and any needed appeals.
MSK Attorneys has decades of experience helping large and small commercial developers, industrial developers, condominium associations, resorts, municipalities and private landowners navigate the Act 250 process. Contact us online or call us at 1-802-861-7000 to discuss your Vermont project.